ChatGPT's User Base Shrank by 10 Percent in June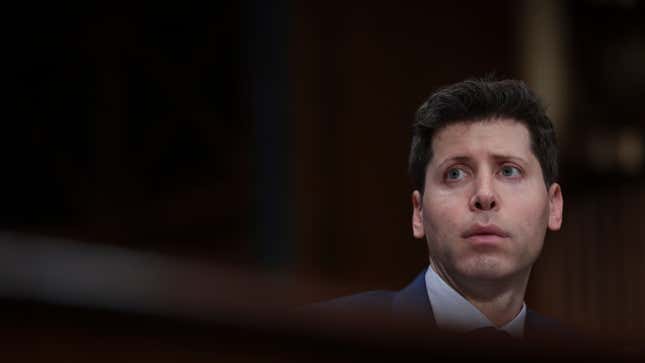 Photo: Win McNamee (Getty Images)
Ever since it debuted last year, OpenAI's ChatGPT has been the hottest product in tech. It kicked off the so-called "AI revolution," launched droves of new businesses, and has experienced explosive growth on a global scale. However, it appears that the honeymoon phase may finally be over.
Netflix Passwords, ChatGPT Can't Detect AI, and No More CoTweets | Editor Picks
The Washington Post has reported that the app saw its first ever dip in user numbers last month. In fact, mobile and desktop traffic to the bot's website shrank by nearly 10 percent globally in June. Downloads of the bot's iPhone app also declined. It's unclear exactly why the chatbot is seeing such a drastic drop in user engagement, though people have theories.
The Post's reporting is mostly based on analysis from Similarweb, a web analytics and market intelligence firm. The report shows an explosion of web traffic after the bot's launch last November; after that, engagement grew at a meteoric rate, only to slow in March and then slump in May. Visitor engagement per visit to the ChatGPT website has also been dropping, the report notes—meaning that the people who do visit the site are spending less time there. Similarly, the report notes that another popular AI chatbot, Character.AI, also saw its engagement levels decline in June.
So what exactly is going on here? Is it AI's penchant for spewing weird nonsense and misinformation that is causing people headaches? Is it the vaguely menacing morass of legal questions that hang over AI-generated content? Or are people just sorta bored of talking to computers?
While we don't know for certain, Similarweb claims that it may be a sign that the initial "novelty [of AI] has worn off." Another possibility floated by the Post is that college students, who have been using the app to cheat their way through higher education, went on summer break, thus causing an overall decline in engagement.
Gizmodo reached out to OpenAI for comment and will update this story if they respond.