Facebook Wants to Block FTC Changes to $5B Privacy Settlement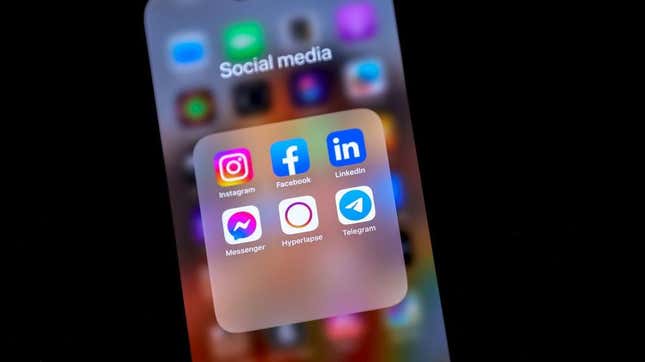 Photo: Buda Mendes (Getty Images)
Lawyers for Meta, the parent company of Facebook and Instagram, are accusing the Federal Trade Commission of attempting to exert more power than the agency is granted by law. The agency is planning to revise its 2020 settlement with Facebook over the company's privacy violations, which fined the company $5 billion, a move Meta says is illegal. The social networking company is seeking to block the agency's proceeding that would determine the settlement revisions.
Meta's Apparent Firing Goof
"The FTC seeks to substitute itself for this court by taking 'further enforcement action' and 'modifying'" the settlement, Meta's lawyers wrote in a motion for an injunction filed Wednesday in Washington, D.C. District Court, according to Bloomberg. "This court—not the FTC—has exclusive jurisdiction." Federal judge Timothy Kelly approved the original settlement, and the motion was filed to him.
For its part, the FTC has faulted Facebook for violating the terms of the settlement multiple times. The agency announced it would convene a meeting to change the settlement on May 3 with plans to penalize Meta further by banning any use of facial recognition and any monetization of children's data.
Meta alleges that the FTC is trying to circumvent the court because the agency's leaders know their intended modifications would not pass legal muster: "The consent order is clear that only the federal court, not the FTC, can enforce or modify it, and the FTC is bound to comply with its terms," a Meta spokesperson told Bloomberg. Meta and the FTC did not immediately respond to Gizmodo's requests for comment.
The original settlement, the biggest fine in the FTC's history, obligated Facebook to pay $5 billion for mishandling its users' data, abusing their trust, and failing to safeguard their privacy. The conditions of the settlement did not prohibit Facebook from collecting data and sharing it with third parties, however. The fine came on the heels of the Cambridge Analytica scandal, which saw the data of 87 million users harvested under the guise of a quiz app but used for political marketing.