Heavy Cannabis Use Linked to Increased Pain After Surgery
Photo: David McNew (Getty Images)
A new medical advisory suggests doctors ask patients about cannabis use prior to undergoing surgical procedures. Surgical patients are now advised to disclose weed-smoking habits to their doctors who warn of potential adverse effects when combined with anesthesia.
The American Society of Regional Anesthesia and Pain Medicine (ASRA) issued the warning last week. The advisory directed anesthesiologists to ask patients about their level of cannabis use, which can cause increased pain following surgery.
"Even though some people use cannabis therapeutically to help relieve pain, studies have shown regular users may have more pain and nausea after surgery, not less…" ASRA President Samer Narouze, MD, Ph.D. said in the medicine advisory.
If the patients' cannabis use is regular or heavy when they are put under anesthesia, they could face a higher risk for heart problems, and in some cases a heart attack, according to the advisory.
The guidelines come as 37 states across the U.S. have legalized cannabis and 19 have legalized it for recreational use, creating easier access. But doctors still remain woefully uninformed about the adverse reaction, Narouze says, which is why anesthesiologists are now advised to screen all patients for cannabis.
G/O Media may get a commission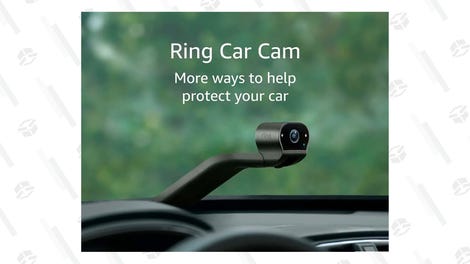 $50 off preorder
Ring Car Cam
It's a camera. For your car.
The Ring Car Cam's dual-facing HD cameras capture activity in and around your car in HD detail.
Physicians should ask the patient what type of cannabis product was used, how it was used, whether it was smoked or ingested, the amount, how recently it was used, and the frequency of use, the guidelines say.
Narouz added, "They also need to counsel patients about the possible risks and effects of cannabis. For example, even though some people use cannabis therapeutically to help relieve pain, studies have shown regular users may have more pain and nausea after surgery, not less, and may need more medications, including opioids, to manage the discomfort. We hope the guidelines will serve as a roadmap to help better care for patients who use cannabis and need surgery."
A study released by the Regional Anesthesia and Pain Medicine revealed that cannabis has become the "most commonly used psychotropic substance after alcohol" and is "the most common recreational drug used in the USA."
The increase in admitted cannabis use has made it "critical" for anesthesiologists, surgeons, and perioperative physicians to understand how cannabis can affect postoperative care.
A separate study conducted by the American Society of Anesthesiologists (ASA) reviewed 34,521 adult patients' records who had participated in an elective surgery from January 2010 to December 2020, 1,681 of them were cannabis users. According to the study, those who used cannabis within 30 days of surgery had 14% more pain in the first 24 hours after surgery compared to the patients who had never used cannabis.
More research needs to be conducted, the ASA reported, but in the interim, Dr. Elyad Ekrami, M.D. said in the study, "Physicians should consider that patients using cannabis may have more pain and require slightly higher doses of opioids after surgery, emphasizing the need to continue exploring a multimodal approach to post-surgical pain control."
Doctors should carefully evaluate their patients for cannabis use, Dr. Kelly Johnson-Arbor told Healthline. Lower or less frequent use of the drug to manage pain may not result in an adverse reaction to anesthesia, but those who use it regularly "may have an increased tolerance when it comes to pain management supports," she told Healthline.
Johnson-Arbor is a medical toxicology physician and co-medical director at National Capital Poison Center in Washington, DC, and said the increased tolerance may affect how much pain the patient is in after their surgery.
"This is why it is very important for patients to be honest with their doctors about their use of cannabis," she told the outlet, adding, "Not divulging your cannabis use habits to your doctors may lead to inadequate anesthesia or postoperative pain control."