Play Street Fighter II in Your Browser for Capcom's 40th Bday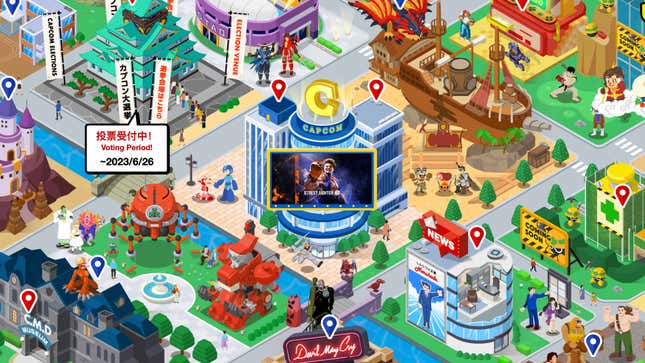 If you were a devoted gamer in the '80s, somewhere burned in your brain is the Capcom splash screen, with its descending synth chime sound that welcomed you to classic games like Street Fighter II and Mega Man—games you can now play for free in your browser if you're already looking for a distraction from work.
What Was Your First Experience with Super Mario Bros? | io9 Interview
Capcom was officially established as a company on June 11, 1983, by Kenzo Tsujimoto, as part of a larger conglomerate that manufactured electronic arcade and gaming machines in the early '80s. To distinguish itself from the emerging personal computer market, which were machines that balanced work and play, the company's name was chosen as a shortened version of "Capsule Computers" in an attempt to position the arcade machines it built as unique gaming experiences.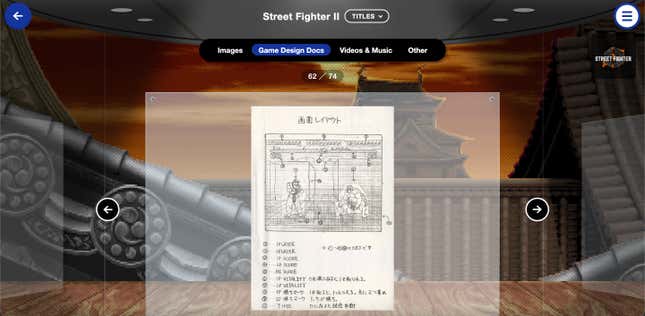 Today, Capcom is more associated with its software than its history of hardware, with a roster of popular game franchises including Resident Evil, Ace Attorney, Monster Hunter, Mega Man, and the Street Fighter series. To help celebrate the company's 40th anniversary, Capcom has created a website it calls Capcom Town that lets fans dive into the history of the company's most popular games, including access to behind-the-scenes artwork and development design documents for Street Fighter and others.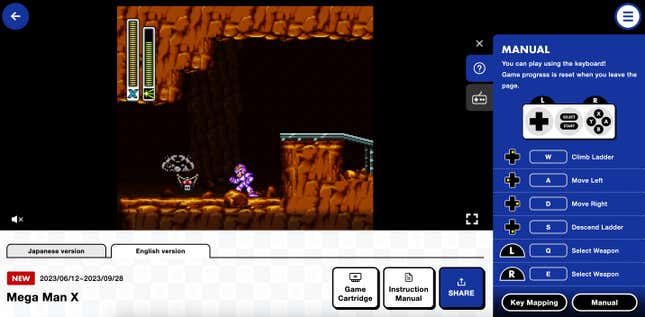 For those who'd rather relive classic Capcom games from the NES and SNES era (or the Famicom and Super Famicom era, depending on where you grew up), Capcom Town also includes several in-browser emulators for classic titles including Mega Man X, Street Fighter II, and Final Fight. They can even be played using a controller connected to your computer, but if you can't get away with pulling out a gamepad at work, you can use your keyboard to play instead, complete with the ability to remap the controls to whatever keys you prefer. There goes any chance of being a productive member of the corporate world today.