Tell Us Your Thoughts on Indiana Jones & the Dial of Destiny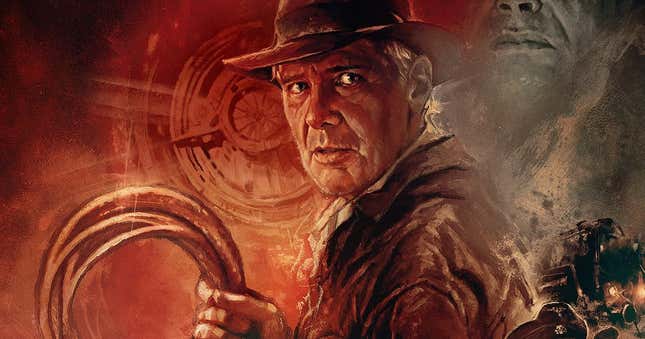 Image: Disney/Lucasfilm
The Indiana Jones movies are a deep part of the popular culture in a number of ways, from its fellow treasure hunter imitators Tomb Raider and Uncharted to how they're partly responsible for Harrison Ford's decades-long star power. While the first three movies are liked to varying degrees, 2008's Indiana Jones & the Kingdom of the Crystal Skull left a bad taste in folks' mouths at the time that even with a fifth movie officially announced in 2016, it seemed like the series would end on that mixed note. But 15 years later, Indiana Jones & the Dial of Destiny has managed to see the light of day.
Spoilers of the Week April 11-15
Dial first had its official world premiere during Cannes in May, with those who'd seen it at the time having an overall mixed-to-positive response. While some have called it a fun throwback that manages to inject some new blood into the series thanks to director James Mangold and actors Phoebe Waller-Bridge, Mads Mikkelsen, and Ethan Isidore, it can sometimes feel bogged down in its own nostalgia. The one thing critics both then and now agree on is that Ford's (likely final) performance as Jones carries the entire thing, even if the movie itself doesn't always match with what he's bringing to the character. It's been noted before the movie's release that this is one of those roles that Ford genuinely seems to care about, which helps make the swan song feel more resonant than it already does.
Now that Dial of Destiny is officially out into the world, we want to know what you thought about it. And while you're here, let us know what you think of the other movies that came before it. Since we don't really know what the franchise will look like with Ford gone (save for, eventually, a video game), it's a good time as any to reminisce.
Want more io9 news? Check out when to expect the latest Marvel, Star Wars, and Star Trek releases, what's next for the DC Universe on film and TV, and everything you need to know about the future of Doctor Who.