These Are Gmail's Best Windows and Mac Desktop Apps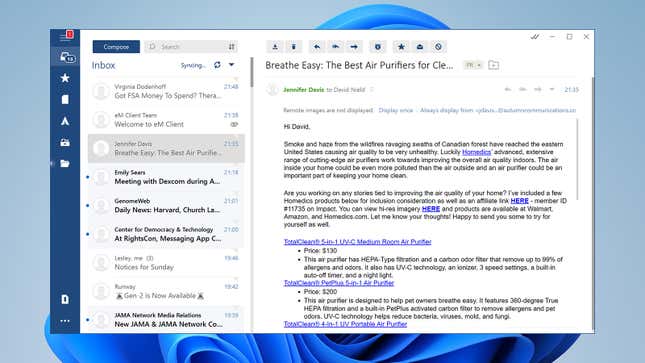 Screenshot: Mailbird
Mailbird is a bit more of a conventional email client, but it works very well with Gmail accounts. Your labels get pulled in as folders inside Mailbird, there's support for the same keyboard shortcuts as Gmail on the web, and email threads can be read as conversations, so you're able to keep up with everything that's happening.
The idea behind Mailbird is that it makes emailing as simple and as quick as possible so you can spend your time on something more important. All the key features you need, from composing to searching, are easily accessible, and it won't take you long at all to learn how the software works and how to make best use of it.
It's worth noting the sheer number of customization options here as well, from the colors and the backgrounds of the interface, to how the reading pane is displayed and when notifications are permitted to be displayed. You do have to pay to use of Mailbird, but you're able to try it out for free first to see if it's useful.