Tucker Carlson's Twitter Show Gets a Big Debut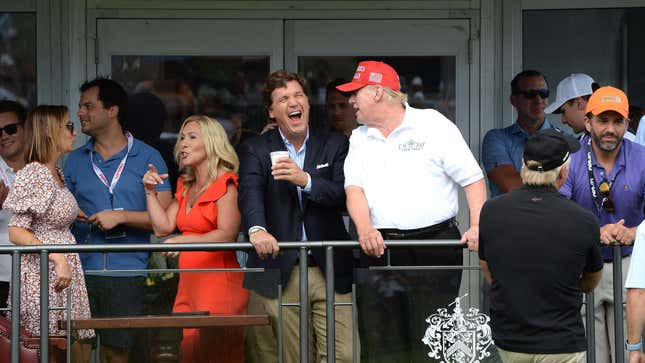 Photo: L.E.MORMILE (Shutterstock)
It's not exactly clear what's going to happen with Tucker Carlson's new show. It's possible that Fox may sue him for his breach of contract. It's possible they won't.
As previously stated, Carlson is an immensely popular figure. Disaffection with mainstream and legacy media is at an all time high, and audiences are casting about for alternative sources of information. Tucker, unfortunately, is one of those alternative sources, and he has made a name for himself by drawing a big, brassy contrast between the highly flawed network news media of our times and his own, free-wheeling brand of highly editorialized, news-adjacent content.
But Carlson isn't exactly an antidote to the problems of the mainstream media—hell, he's a product of it. He's also less a journalist than he is a commentator, which means he's basically just a guy with a megaphone and a point of view. Whether you agree or disagree with those views, they can't replace literal actual journalists, who dig up stories and report the news.
Unfortunately, the media that Carlson is perpetually at war with is in trouble—as can be seen by the Chris Licht-related drama over at CNN, the ongoing crisis at Fox, and MSNBC's own uneven ratings. Americans clearly need a better model of news than the one they're getting but, for the foreseeable future, they're going to get Carleson—whether they like it or not.