What to Expect at Apple's WWDC 2023 and How to Watch
It's springtime in the tech world, so birds are singing, flowers are blooming, and the Apple campus is getting ready for its annual developer conference. WWDC 2023 is happening today at Apple's spaceship HQ in Cupertino. Following last month's Google I/O, WWDC is where we'll learn about what's coming up for the iPhone, iPad, Mac, and their accessories. We also expect a bunch of beta software we can tinker with on Apple's many devices, and possibly even Apple's long-rumored AR/VR headset.
How To Prep Your iPhone or iPad Before Selling
When is WWDC and how to watch
Apple's Worldwide Developer Conference will air online between June 5-9, 2023. There will be an in-person component to the event for interested developers who have signed up beforehand and want to attend the Apple Park special event. You can tune in to the opening keynote on June 5, 2023 through YouTube or directly from Apple's website.
What can we expect at WWDC?
There will be announcements centered around all of Apple's software divisions, including iOS 17, iPadOS 17, macOS 14, and watchOS 10. Noted industry analyst, Bloomberg's Mark Gurman, has already said there's no expectation for major tvOS upgrades. Though we expect little fanfare over the next version of iOS 17 and iPadOS 17, watchOS 10 could have a whole new look and feel, plus new health-centric features.
Apple has also historically used WWDC to tease new hardware, including upgrades to its homemade processors and refreshes of its most popular devices. Devoted Mac users hope to hear more about the Mac Pro, last refreshed in 2019, before Apple's M processor takeover. And if the rumors are on the mark, we'll finally get to see something to do with the much-leaked-about Apple Reality Pro headset. Gurman has also recently said we can expect "several new MacBooks" at the event.
What's new in iOS 17?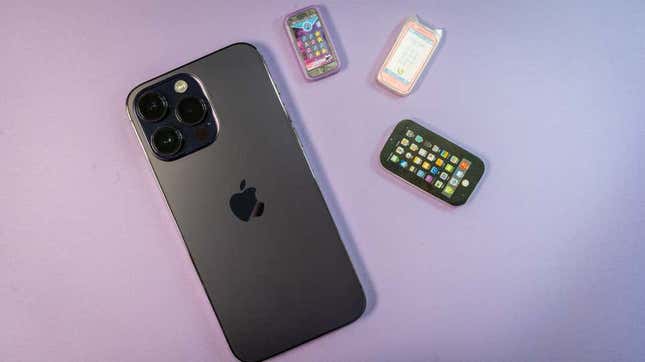 Photo: Florence Ion / Gizmodo
We have already broken out some of the more compelling iPhone 15 rumors in a separate article, so head there if you're interested in hardware. Otherwise, iOS 17 is shaping up to be pretty similar to iOS 16. In addition to essential bug fixes and performance improvements, it will expand on iOS 16's features for customizing the lock screen. It's also supposed to introduce new features for the Dynamic Island that dropped with the iPhone 14 Pro/Pro Max. We might finally get news on the CarPlay update we've been expecting since last year, and Apple Health will likely offer "one more thing" to keep the Apple-using crowd logging their data with the iPhone's default health-tracking app. There's also been legal pressure for Apple to finally open up the operating system to third-party side-loading, akin to what Android has had access to all this time, so we might see something on that. To that end, iOS 17 could also spell the end of support for the iPhone 8 and iPhone X.
What's new in iPadOS 17?
Like iPadOS 16, iPadOS 17 is likely to have much of the same DNA as iOS 17, but with some large screen enhancements. We're still waiting for some basic abilities to carry over, including the iPhone's customizable Lock Screen. There's word that the iPad will get a version of the Health app for those who don't bother with the iPhone. And the 2015 first-gen 12.9-inch iPad Pro, the 2017 5th-gen iPad, and the 2016 9.7-inch iPad Pro could officially lose support after this software hits.
What's new in watchOS 10?
Whereas last year was a big one for new Apple Watch models, this year should usher in improved software. Gurman has teased that watchOS will be "a fairly extensive upgrade," including some "notable changes to the user interface." A rendering over at 9to5Mac offers a glimpse at what the new watchOS 10 could look like, including fewer "bubbles" and more widgets embedded throughout.
What's new in macOS 14?
So far, there's very little in the way of rumors for the next iteration of MacOS. With the current version being called Ventura, you can currently guess which California landmark the next one could be called ("Redwood" is a quality name) but that doesn't explain what's coming next.
On the MacRumors podcast from April, Bloomberg's Mark Gurman said we likely won't seen anything truly "groundbreaking." Along with performance updates, the best we can hope for is Apple continuing the trend of baking in more iOS features into its laptop operating system, such as Wallet or iCloud backups.
What's new with Mac Pros and iMacs?

We're expecting some hardware at WWDC 2023, specifically the Mac Pro, which we hoped would get its update last year when the M2 processor debuted. It could even be the opener for the Apple M2 Ultra processor, but Gurman said on the MacRumors podcast to wait until later in the year and not to expect it to have an Apple M processor upgrade.
Just a few months into 2023, we were already feeling whiplash regarding Apple's mainline desktop device. Early rumors said that a new version of the iMac won't come until 2024, but in March, more evidence showed the iMac could see a 2023 release. More than that, the current word on the street is it will incorporate the latest version of the M-Series chip, the M3. This is a significant step up from the last version of the iMac and its M1 silicon.
It's been several years since the last iMac release, so of course a new version should get a nice, big stage to show off its capabilities. Though that raises the question if that stage is going to be WWDC 2023. Rumors have that it will be ready for release in the second half of 2023, but is Apple going to upstage its more popular laptop products by showing off a M3-powered desktop first?
What's new with MacBooks?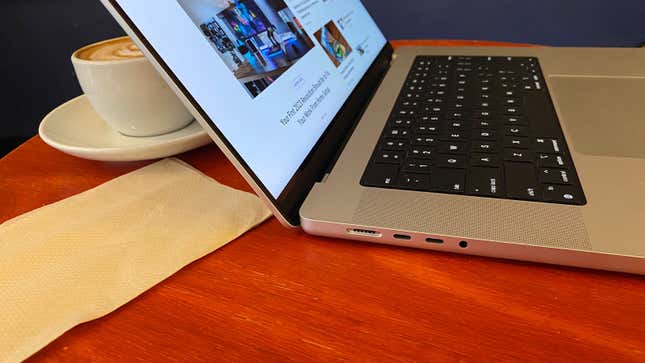 Photo: Michelle Ehrhardt / Gizmodo
There's been a bevy of rumors saying the Cupertino company is working on new Mac Pros that incorporate Apple's proprietary silicon, though we may have to wait another year for M3-powered laptops. Apple is also reportedly working on a 15-inch MacBook Air and a 13-inch MacBook Pro to go along with previously-announced 14- and 16-inch Pro models. These are likely to include an M2 chip.
Apple may be looking to make a splash in its laptop showcase, considering recent supply issues. The company has been hit harder than other manufacturers, as reports show it had shipped 40% fewer MacBooks in the first few months of 2023 compared to last year. The company has also been ordering far fewer M2 chips for its mainline MacBook products. All this points to a drop in demand compared to pandemic highs.
Whether or not this means somebody at Apple will talk up an OLED MacBook or M3-powered laptop at this year's WWDC remains to be seen. However, Bloomberg's Mark Gurman is expecting "several new macbooks" to be announced at this year's WWDC conference.
What's new with Apple's VR/AR headset?
This is the big one. The company's planned VR headset would easily be one of Apple's biggest risks since its initial debut of the first iPhone back in 2007. Though there were questions about when we'd finally see the headset, all reports point to a debut at this year's WWDC. Apple's first foray into the VR market is going to be very different than practically any other offering out there in terms of functionality, available apps, and price.
Based on multiple leaks and reports over the past few months, Apple will show off its $3,000 "Reality" headset. The device is expected to use mixed reality, meaning it combines full color passthrough for augmented reality functions as well as the virtual reality apps most people are used to with cheaper headsets like the Meta Quest 2. The headset will likely come with a separate battery back attached by wire to the headset, though the rest of its functionality should be wireless.
Does that mean an entirely new Apple OS?
The rumors mention the "Reality" headset would be powered by the so-called "xrOS" operating system. The headset's MR capability will likely be most-obvious in its app selection. Bloomberg's Mark Gurman has said the "Reality One"—if that's truly its final product name—will include a slew of apps one might immediately recognize come stock on iOS, such as calendars, mail, messaging, and notes. There could even be AR versions of Apple Books that will let you sit down and turn the pages on a virtual book. Alongside some VR and AR games, the device also seems to be built to entice the wellness crowd with its Fitness+ app.
Apple needs to show off a device that does something different from competitors in order to create enough buzz to justify its existence, given that VR seems to be on the decline elsewhere. With a $3,000 anticipated asking price, the Reality headset might be geared more towards enthusiasts and businesses. Future devices will likely lower that price significantly, but this initial release will set the tone for all future devices, and potentially the entire VR industry.